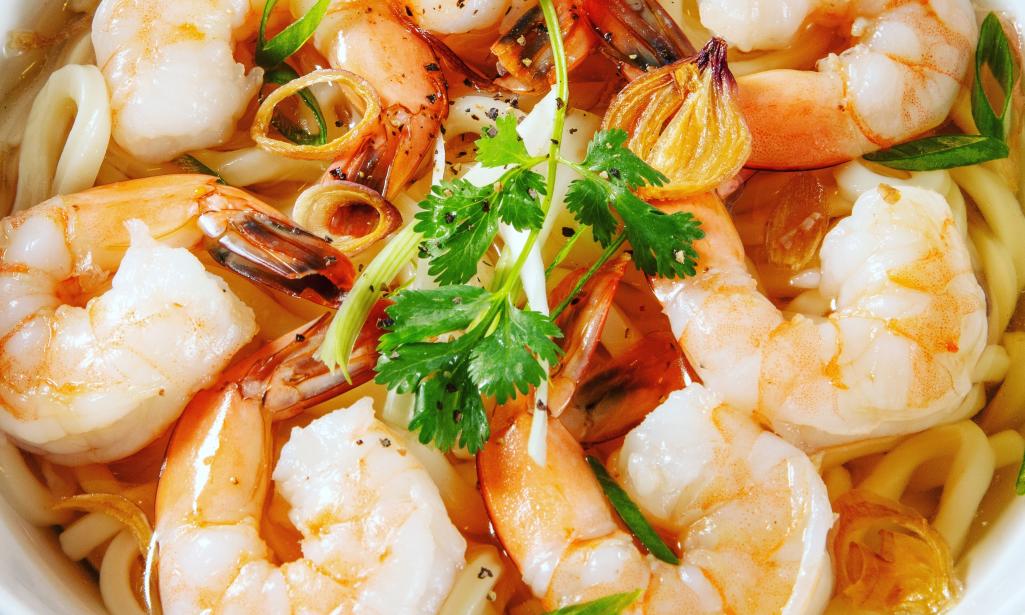 The city of Irvine is full of amazing restaurants, covering cuisines from around the globe. And the best part is, there are so many amazing, budget-friendly eats in this city. If you're looking for meals that won't break the bank, here are our tips for where to go to get the best cheap eats in Irvine.
By Ashley Burnett
Le Diplomate Cafe
There is a reason this sandwich shop is a favorite of UCI students. Sandwiches top out at just $6.75 for a 9-inch sandwich and can be made into a combo with a drink and chips. Or, head here during their special happy hour (3-6 p.m.) for the $5.99 combo. Meanwhile, 5-inch sandwiches start at just $3.99.
A&J Restaurant
For big dining groups, A&J Restaurant is a natural choice. This no-frills eatery offers classic Taiwanese dishes that are eminently shareable. Grab wonton noodle soup, fried pork chops, scallion pancakes, beef buns and more, with each dish coming in for less than $10. And with more than 150 items on the menu, there are plenty of cheap eats to choose from.
Wow Bento
A poke bowl for under $10? At Wow Bento, it's possible. Their delicious, fresh poke bowls are priced at $8 and come with your choice of rice, fish, sauce, and plenty of toppings. Or grab the poke nachos, poke salad, or poke wrap, with each dish also coming in under $10.
MOOYAH Burgers, Fries & Shakes
Get a giant, filling burger at MOOYAH Burgers, Fries & Shakes if you're looking for some cheap, great comfort food. Get The Ranch Hand for just $6.29, which comes with ranch, bacon, and tomato on a potato bun. Or, opt for the Well D'Onion with grilled onions, fried onion strings, and spicy ranch for the same price. Other budget-friendly options are the Mushroom Swiss Burger ($6.29) and the Low-Cal ($6.29), which is served on lettuce for the carb-averse.
Station Cafe
For a delicious, budget-friendly breakfast, go to Station Cafe. The Denver Panini with black forest ham and Western Bacon Panini with grilled mushrooms are both favorites (and both $8). Or choose the breakfast burrito for less than $6, which comes with your choice of bacon, ham, sausage, turkey, avocado or veggies.
Ha Long Vietnamese Cafe
Grab a bahn mi sandwich for less than $7, choosing from options like barbecue chicken, Asian sausage, and pork belly. Other entrees include a variety of rice bowls like teriyaki grilled chicken, lemongrass grilled chicken and beef short ribs starting at $6.95, as well as vermicelli noodle plates starting at $8.95 with protein options such as chicken skewers and rib-eye beef.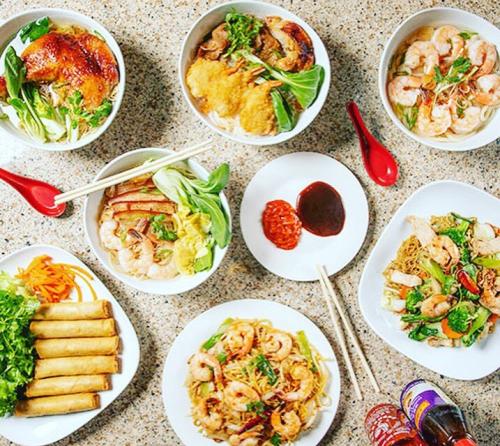 Photo credit: @carpentierphotography
Ashley Burnett is a writer and editor living in southern California. Her work has previously appeared in Locale, LA Travel Magazine, TravelAge West and various other publications.