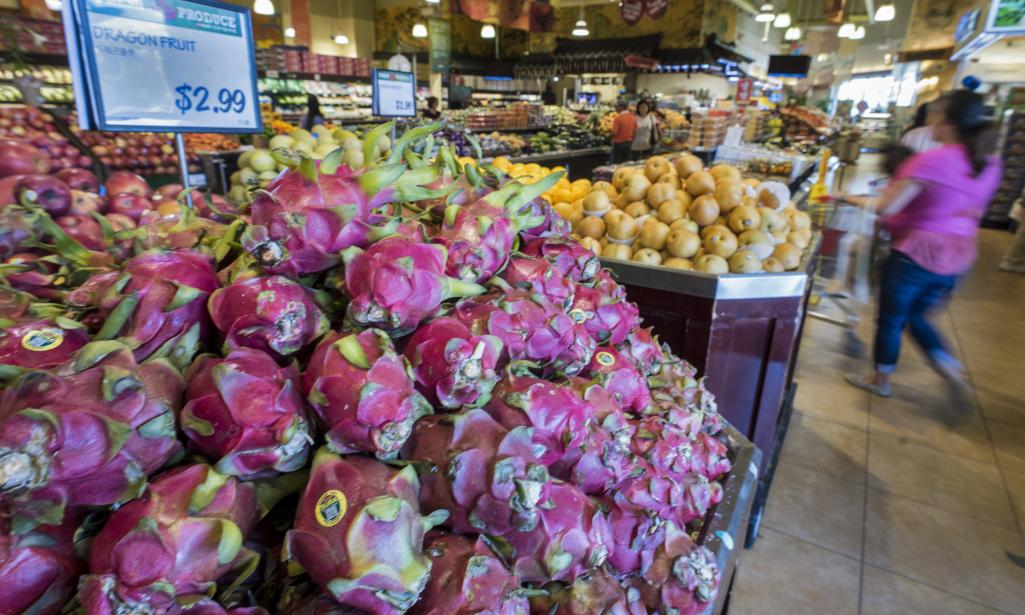 The city of Irvine is blessed with diversity. Cultures from all over the world are represented by its citizens, with Asians making up nearly 42% of the population (according to the 2010 US Census). Given the city's large Asian demographic, it is no wonder that excellent Chinese, Japanese, and Korean markets can be found in town, giving locals the opportunity to enjoy a scope of products and ingredients that reach far beyond what can be found on the international aisle of most grocery stores. Shoppers at these markets are given a taste of what one might find in the markets of the Far East, both literally and figuratively.
2600 Alton Pkwy.
The largest Asian supermarket chain in America that offers a full line of Asian foods as well as a broad range of Western groceries. Located within Diamond Jamboree, a shopping center that features a variety of  restaurants showcasing flavors from all over the world, including Chef Hung Taiwanese Noodle, Curry House CoCo Ichibanya, and Tim Ho Wan. 
2180 Barranca Pkwy.
The premier Filipino supermarket chain in North America, Seafood City is not just a supermarket but a "grocerant," blending the grocery and restaurant concepts. Offering high quality, ready-to-eat foods, and ready-to-heat meals.  They even have a fast food restaurant, Grill City, within the store. 
 
4800 Irvine Blvd.
5331 University Dr​.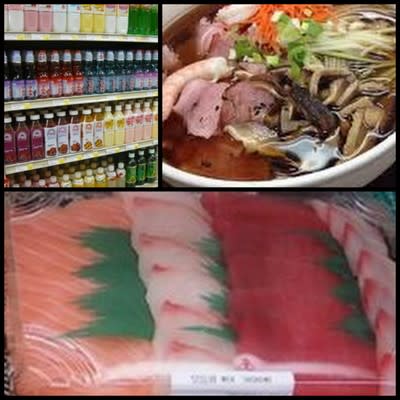 Since 2007, Zion Market has been enriching the City of Irvine with the sale of Korean groceries and housewares. The market sells produce at prices far cheaper than most traditional grocery stores, a wide variety of meat and seafood, delicious pastries, and  has aisles filled with all sorts of ingredients used in Korean cooking. The deli counter features prepared items such as wang mandoo (steamed buns), fried fish, pajun and kimchijun pancakes, char sui (moist and flavorful pork), and various other banchan  (small plates).  I dare you to walk out this market without a couple irresistible "new to you" goodies.
14230 Culver Dr.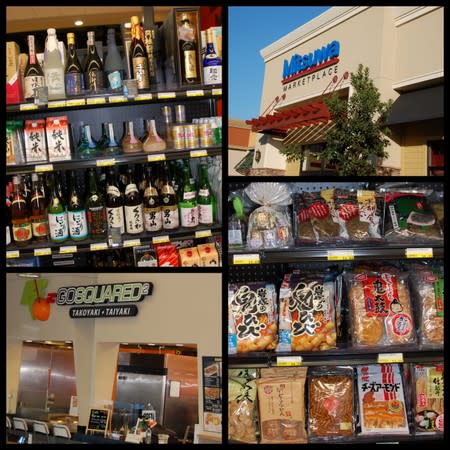 Come to shop for a wide variety of Japanese groceries but stay for the amazing food at the food court inside Mitsuwa Marketplace. This modern and chic market features several types of noodles, mochi, sushi, packaged snacks and candies, Asian beauty products, several types of sake and so much more! The cash only food court is home to the Hamada-ya Bakery, Ramen Santouka, Misasa, and Takoyaki & Taiyaki. Good luck trying to figure out where to eat first!
14280 Culver Dr.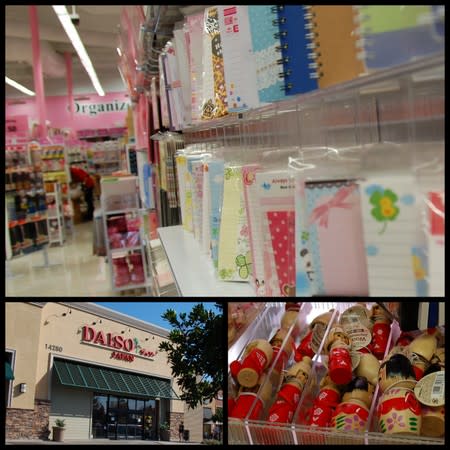 After you have stuffed your stomach full of Japanese cuisine from Mitsuwa Marketplace, walk down the shopping center sidewalk until you have reached Daiso, a Japanese equivalent to the dollar stores we all know so well. Everything inside Daiso is $1.50 (except for a few specially marked items) and boy oh boy, what a difference 50 cents makes! The quality and caliber of items at this bargain store is much higher than those at the dollar stores you may be used to. There are aisles devoted to wrapping paper, craft supplies, school supplies, travel accessories, baking supplies, organizational items, and various Japanese novelties. I was most impressed with the number of different types of containers Daiso carries, including tiny Bento Box accessories. Some of my  favorite past purchases include stacks of origami paper, plastic geisha masks, handmade paper wrapping paper, Japanese rice paper candy, and school supplies for the kids.  Warning: you may find yourself spending much more in a $1.50 store than you ever dreamed possible.
15333 Culver Dr.
5402 Walnut Ave.​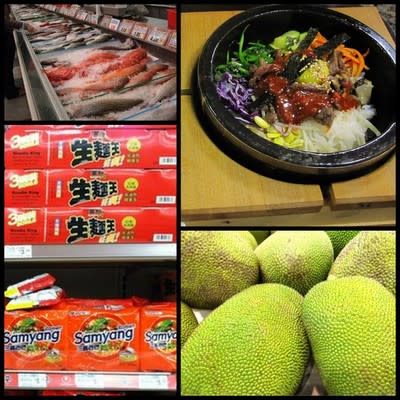 The grand daddy of all Asian markets in Irvine is 99 Ranch Market. This Chinese market has been providing a rich variety of items used in Asian cuisine to those living in and visiting Irvine since 1992. While the market was founded by a Chinese immigrant and does have its basis in Chinese groceries, several other Asian cuisines are represented by various products inside the store. In addition to food, this is also the place to buy housewares typically found in Asian homes such as sushi plates and rice cookers.  Come by in the mornings for the Chinese buffet and enjoy items such as sticky rice rolls (fan tuan), Chinese churros (you tiao), sticky rice rolls (fan tuan), and egg custards (dan ta). Yum!